Week of Caring & Unity Fest
We have officially expanded from a Day of Caring to a Week of Caring!
Get ready to kick off our Week of Caring with Unity Fest! Get to know United Way and how you can become involved with our organization. Learn about our volunteering and campaigning opportunities, as we get to know YOU! Unity Fest will be held on September 9th from 12-6 pm at the Warehouse District Beer Garden.
Thank you to Rural City Brewing Company, S&T Bank, and UGI for sponsoring Unity Fest!
Check out our event page for more information here:
https://m.facebook.com/events/209331978388808?mibextid=Z0UBBX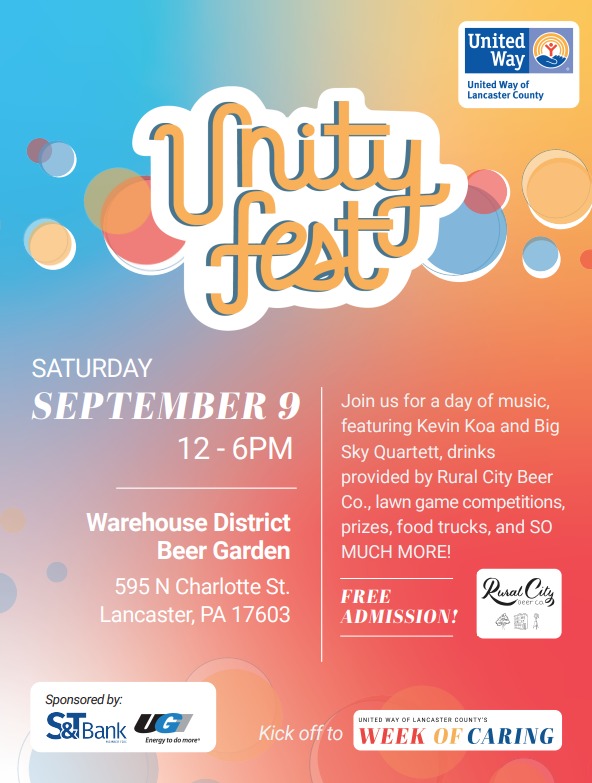 Questions? Contact Joel at jjanisewski@uwlanc.org.